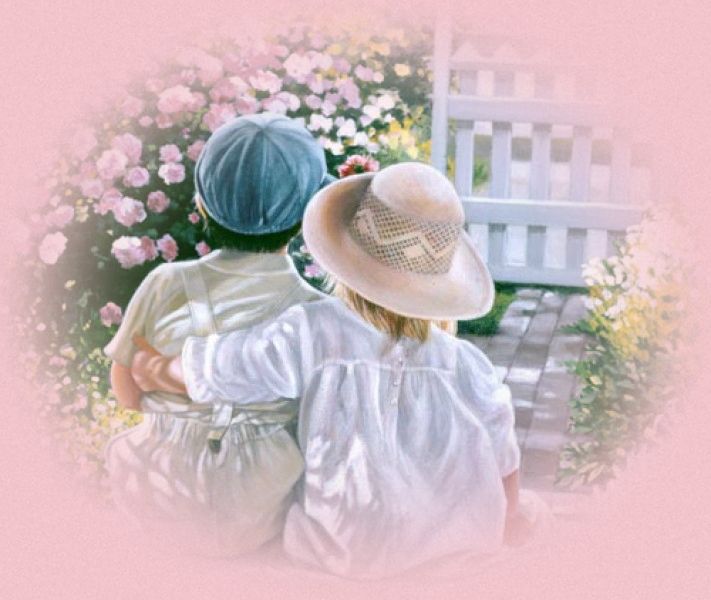 In Loving Memory Of Heidi Allyn Reed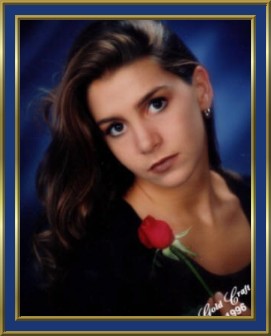 March 19, 1979 ~ October 28, 2000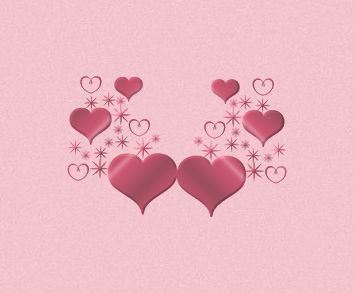 Daughter of Paul and Judy Reed
Sister of Scott Reed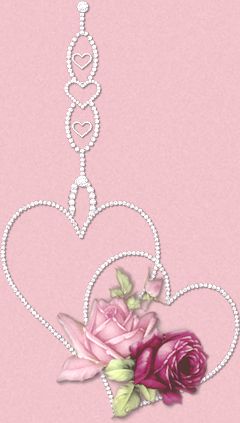 Heidi is our brightest star in the sky!
She loved life,
and everyone loved Heidi.
She had a very big heart,
and a wonderful sence of humor.
She is sadly missed by all of us!
Heidi's Memorial Website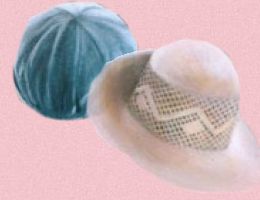 In Loving Memory Of Steven Allen Taylor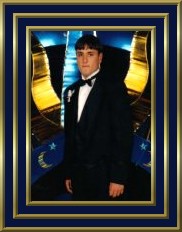 July 31, 1981 - July 11, 1998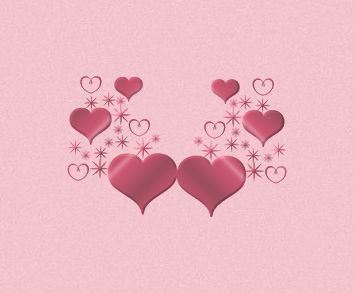 Son of Garlon and Reba Taylor
Brother of Tim, Doug, Melissa and Daniel
Uncle of Dougie, Timmy, Sarah, Dillon, Jamie,
Chelsea, Richard, Christopher, Devan, and Joseph.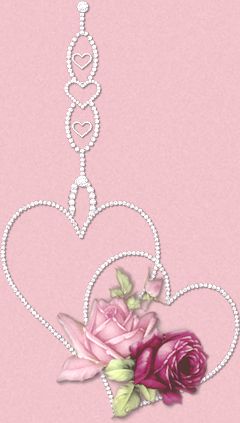 Steven was killed while riding with a friend
that was drinking and driving.
He is missed by all those that knew him.
There's not a day goes by
that we don't think of him.
We love you, Steven.
Steven's "Heaven's Basketball Team"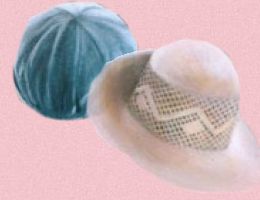 In Loving Memory Of Jasmine Marie Jimenez
>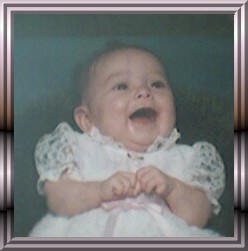 Born: December 11,1999
Went to Heaven: June 9,2000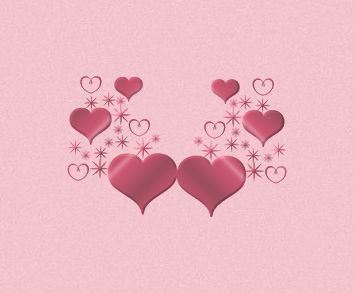 Daughter to: Mary Ann & Carlos Jimenez Sr.
Sister to: Carlos Jr. & Gabriel Jimenez
Grandaughter to: Gracie & Ronald Garrett
Forever in our heart's.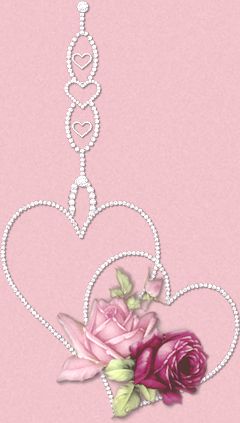 Jasmine's Website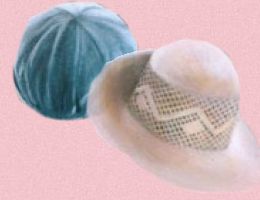 In Loving Memory Of Joshua Dean Thomas McNaught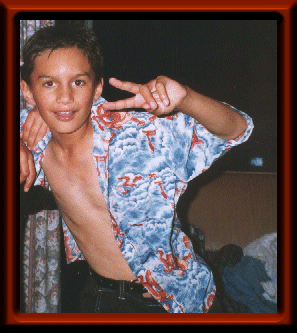 >


January 5th 1989 - February 14 2000
(Valentines Day)
tragically drowned due to neglegence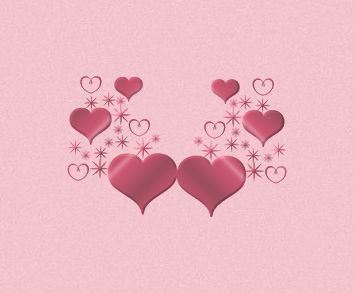 MUCH loved son of Kirstin
Brother of Liam
Grandson of Barbara and Ron
Nephew of Dean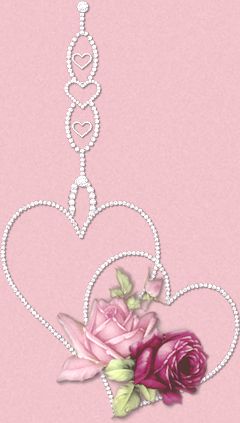 Joshua NEVER met a stranger.
He was a soul that was loved by all
that had the priviledge of knowing him.
Josh will be my RAINBOW CHILD forever.......
I love you Josh xxx
Joshua's Memorial Website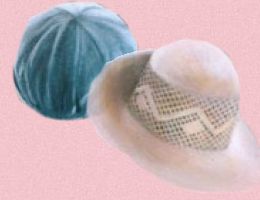 In Loving Memory Of Cliff Lawrie Mortimer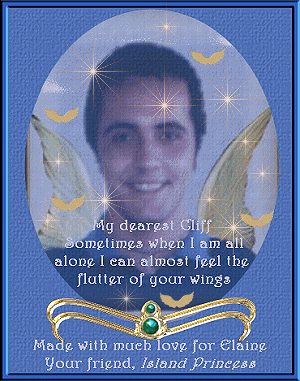 Born 1st May 1979
Went To Heaven 20th February 2001
Loving Son Of Elaine and Ray
Brother Of Ramon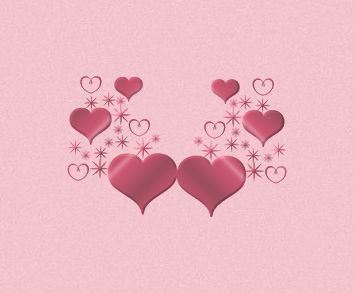 My Angel On Earth
And In Heaven
Took His Own Life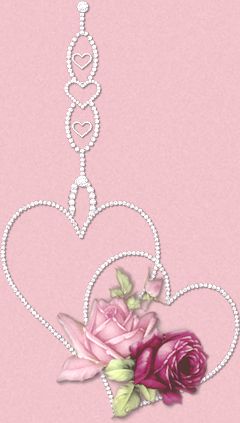 Cliff's Memorial Website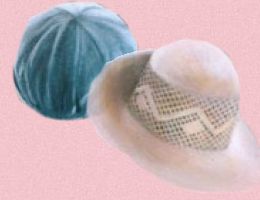 In Loving Memory Of Cassie Ann Hubbard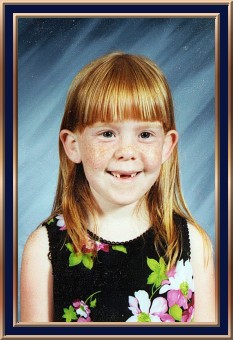 August 31, 1992 - January 6, 2001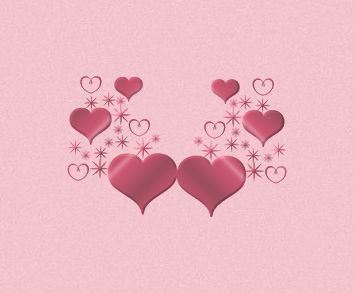 Daughter of Carolyn & David Aycock
sister of Christopher B. Hubbard
Granddaughter of M. Kathleen LloydWallace
and James & Barbara Aycock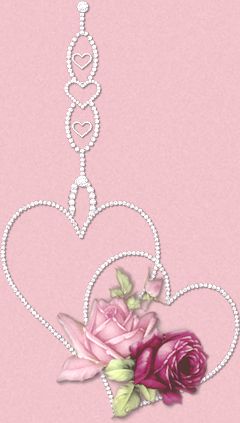 TO THOSE I LOVE

I'm writing this from heaven There are many things to say . . .
First of all, to let you know, that I arrived here okay.
Here I dwell with the God above.
Here, there's no more tears of sadness,
here is just eternal love.

Please do not be unhappy because I'm out of your sight.
Remember that I'm with you every morning, noon and night.
That day I had to leave you when my life on earth was through,
God picked me up and hugged me and He said, "I welcome you.

It's good to have you back again,you were missed while you were gone.
As for your dearest family, they'll be here later on.
I need you here badly; you're part of my plan.
There's so much that we have to do to help our mortal man."

God gave me a list of things, that he wished for me to do.
And foremost on the list, was to watch and care for you.
And when you lie in bed at night, the day's chores put to flight,
God and I are closest to you . . . in the middle of the night.

When you think of my life on earth, and all those loving years
because you are only human, they are bound to bring you tears.
But do not be afraid to cry' it does relieve the pain.
Remember there would be no flowers, unless there was some rain.

When you're walking down the street, and you've got me on your mind,
Remember, I'm walking in your footsteps only half a step behind.
And when it's time for you to go . . . from that body to be free,
remember you're not going, you're coming here to be with me.

Cassie





Cassie's Website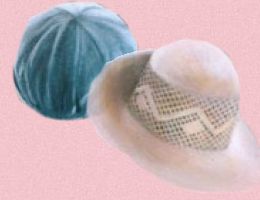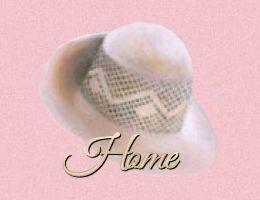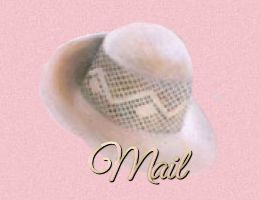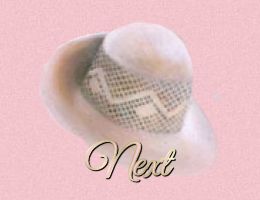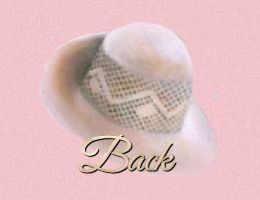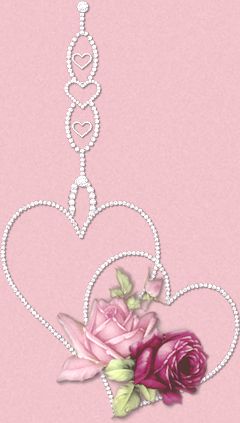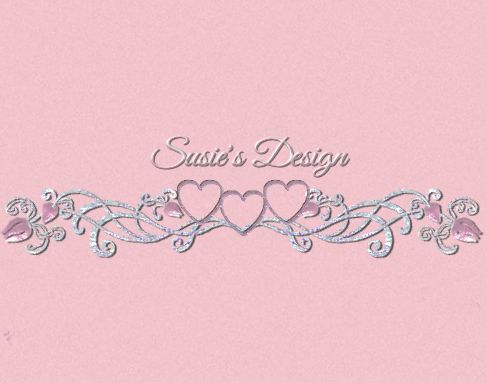 Do not use without permission


Susie's Design©